Follow us for events and special offers:
Contact
info@walk-in-wardrobe.co.uk
Phone +44 (0)7733 321829
1 Waters Edge, Brighton Road,
Lancing, West Sussex,
BN15 8LN, UK
Strictly by appointment ONLY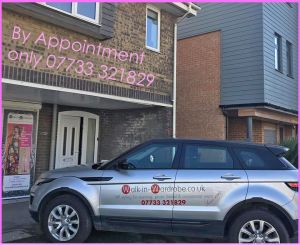 When hiring or buying from Walk in Wardrobe we diarise what dress you are wearing to your event to ensure we dont book more than one identical dress to the same event. We do not offer refunds once a deposit has been paid on a dress to hire or buy or if we are ordering a dress in for you.
Walk in Wardrobe "act as an agent" for the resale of your pre worn evening or prom dresses on an agency "sale or return" basis. We can take in dresses previously purchased from us or similar high quality boutique brands. Our most popular stockist is Mascara London who's quality and service is one the best in my opinion.
Terms and conditions for Walk in Wardrobe acting as an agent;
*Items must be cleaned, undamaged and of current season and ready for RE-SALE
*Items that we have accepted from you are left at your own risk
*The proceeds from any sale will be split 50/50 once sold.
*Payments are made directly into your bank account.
*If items are not sold or collected within 10 weeks, they will be automaticaly withdrawn and given to charity.
*Keep your invoice number and contact us within the specified time frame.
Running a boutique for over 21 Years in Western Road, Hove, was tremendous fun and a huge feeling of acheivement when finding the perfect dress or outfit for customers. I now continue meeting customers on a one to one personal basis at my in-house ground floor showroom, by appointment only at
1 Waters Edge, Brighton Road, Lancing, BN15 8LN.
I hour appointments for 2 people at a time.
Quoted in the national press (Sunday Express)
as the "Swankiest boutique in Brighton".
Winner of "Best place to shop in Sussex" 2 years in a row.